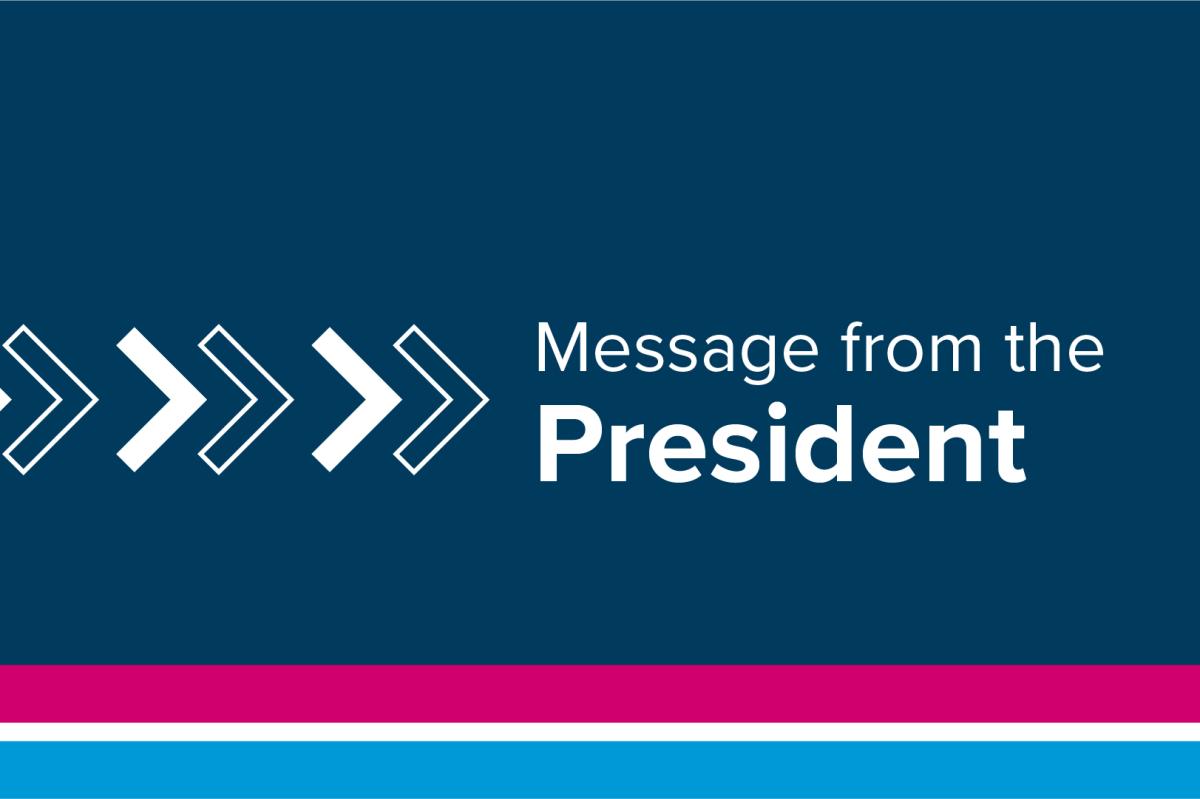 This week marks the start of WorldVIU Days, an event for our entire campus to celebrate the diversity of cultures and traditions at VIU. Indeed, WorldVIU days comes at a time when our world feels incredibly divided. I want to recognize that global events impact our community and that differing viewpoints in a small, connected community like ours can create feelings of tension and division.  
Many of you have urged me to take a position on recent events.  
My position is that I believe in our values of understanding, connection and commitment here at Vancouver Island University.  
The value of understanding ensures that universities are places where open thought and discourse occur respectfully. Leaning into understanding ensures that everyone can participate in the free expression of their ideas while ensuring all members of our community feel safe. Safety does not mean that you will never be exposed to ideas that may be challenging for you. Rather, safety means that the University will never tolerate any speech or actions that incite violence, hate or discrimination. This includes, but is not limited to, expressions of antisemitism or Islamophobia. 
Our value of connection means that each of us believes in the power of personal connection and kindness, which brings us together as a community and guides us in how we speak, act and look after each other within and outside of our community. Our value of commitment means that each day we choose words and actions that support the growth of all of our learners, all of our employees, and all of our communities. VIU is committed to the safety and well-being of all our community members, so that all our learners and employees feel they are safe and are able to meaningfully learn and work on our campuses.
I recognize the deepening crisis in the Middle East is overwhelming and deeply distressing for members of our community, especially for those with family and other ties to the region. I want to encourage anyone experiencing distress or trauma to reach out to the services that we have available to support and assist you.  
Student support services can be found at https://services.viu.ca/counselling  
Support services for employees are available through our Employee and Family Assistance Plan. 
During this year's WorldVIU days, I especially encourage all members of our community to support each other with kindness and understanding. We can best respond to world events by leaning into understanding and personal connections and by treating each other with care and compassion.