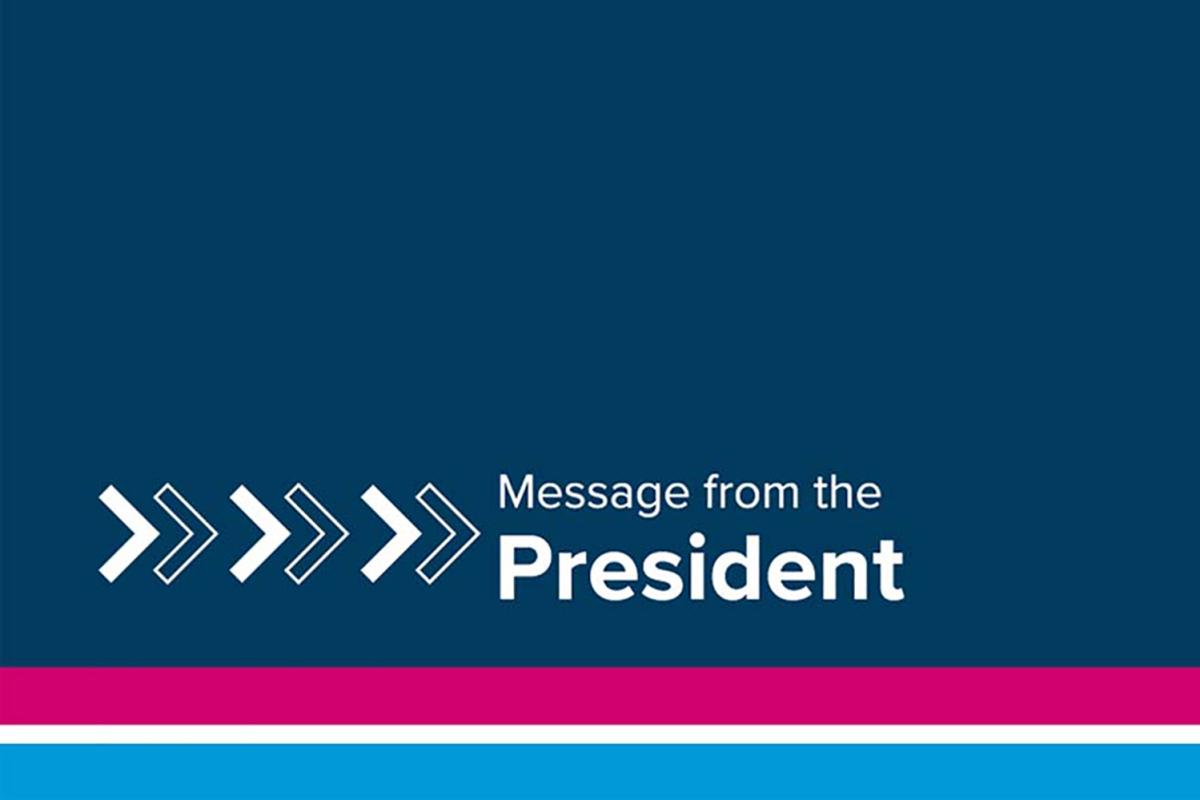 Dear colleagues,
Vancouver Island University recognizes Black History Month by acknowledging the accomplishments and contributions of Black students, faculty, staff and alumni in our community. We also recognize the importance of continuing to work towards equity, diversity and inclusion on our campus and taking action against racism.  
I encourage our community to take the time to unlearn anti-Black racism. The Canadian Centre for Diversity and Inclusion is offering a webinar for people looking to unlearn concepts and attitudes pertaining to anti-Black racism. Please join the one-hour webinar on February 9, 2023.
I would like to share a poem by a young Black woman, Syan Olivia Johnson. Syan was a dual credit high school student at VIU's Cowichan campus and graduated from the film production program at Vancouver Film School in 2021, specializing in producing and cinematography. She was committed to promoting inclusion and diversity and was able to combine her commitment to social justice with her love for the arts in her work in film.  
Tragically, Syan passed away in June 2022. Syan's mom, Stephanie Anhorn, is an Admissions and Registration Assistant in the Registrar's Office. Stephanie shared the poem with Monique McKay, VIU's Director of Equity, Diversity and Human Rights, to share with our community. We agreed that Syan's piece carries a powerful message for change.
The earliest I can remember experiencing racism was at seven years old; I was in first grade. "I can't play with you because you have dark skin," a classmate told me.
The following sentences are among those that have been said to me as I grew up. "I can't hang out with you because you have curly hair", "Your butt is so big, you stick it out on purpose", "Bushhead", "You can't use my hair straightener, your hair will ruin it", "N*****", "I can call you n**** because we're friends", "I can call you n**** because it doesn't offend you, right?"
My heart is beating so fast after writing out these sentences. My arms and hands are shaking. Thinking about these words right now is making me feel something I do not know how to describe. And I feel like if I stood up I would fall over. 
In the past two years, I have formed the strength to not let these kind of words stop me from being myself and loving myself. I look the way I look without a rhyme or a reason. I will not apologize for it. I am done striving to achieve someone else's beauty standard because of the constant message "You are not enough, but if you change this, you might be." I have observed people, engaged in tough conversations, and educated myself. I will continue to do so and I will speak up in the face of discrimination.
Do not judge me for the way I look. Judge me for the content of my character. I ask that you unlearn the negative ways you have been taught to see me and assume about me and all people of colour. And teach respect and understanding to the next generations. In my opinion, that starts with educating yourself. Do it for the people fighting so hard to be heard right now. Do it for those who have died before seeing a just reality. Do it for that grown man who will be approached by a police officer in 2030. Do it for that little girl starting first grade in 2036. 
Thank you Stephanie for sharing Syan's powerful words with our community. 
Sincerely, 
Dr. Deborah Saucier, PhD
President and Vice-Chancellor
Vancouver Island University