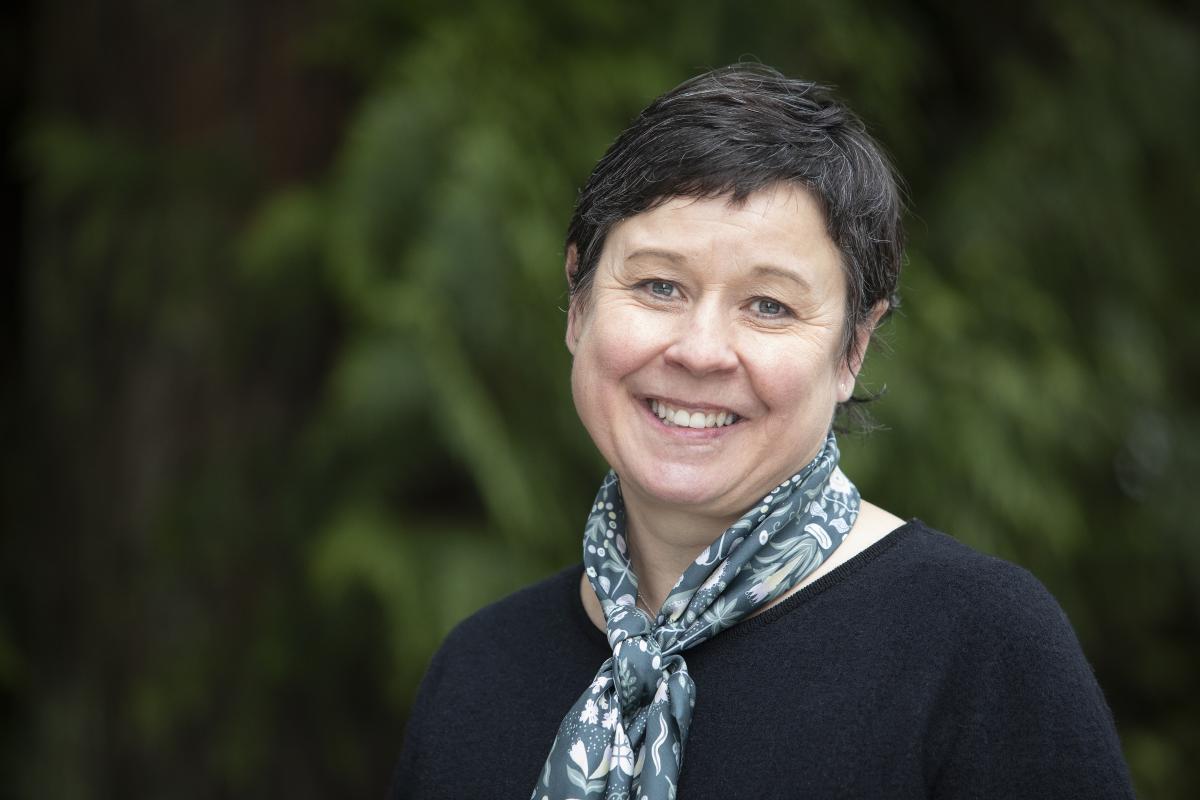 January is a strange month. Perhaps it is because it is on the other side of many holidays. Perhaps it is because the days are finally getting longer and things are starting to sprout in the garden. Perhaps it is the start of a new term. 
I thought I would start this blog with a snip of a poem by George Barker, which starts:


January jumps about
in the frying pan
trying to heat
his frozen feet
like a Canadian.
February scuttles under
any dish's lid
and she thinks she's dry because she's
thoroughly well hid
but it still rains all month long
and it always did.
March sits in the bath tub
with the taps turned on.
Hot and cold, cold or not,
Has the Winter gone?
In like a lion, out like a lamb
March on, march on, march on.

There is more to this poem, one stanza for each month. However, I like the sensibility of rain, hot baths and winter. January is the month for reflection and thinking about the future.
As I write this, I note that one year ago today, Canada recorded its first case of COVID-19. One year ago today, I spent the better part of the day in what I believed would be a dusting off of our plan for dealing with emergencies. One year ago today, I thought that this would be over soon, like SARS or the swine flu. Eleven months later (or is it twelve?), I no longer count the days of the pandemic, I don't shake hands, and I no longer think about wearing a mask in public, I just do it automatically. My daughter and I now have a rating system for hand sanitizer—gold stars for those with automated hand spraying devices, and low marks for ones made of disgusting gel that takes forever to evaporate or ones that smell like cheap tequila.
January is for reflection. As I sit here and write and reflect, I recognize the terrible price that we have paid. The deaths, those who have yet to recover, are obvious. But also the celebrations and remembrances missed, the choices that we have had to make, the sadness of the decisions that were made for us. But 2020 wasn't all bad. Many of us found new ways to connect with each other – old friends on the other side of the country weren't so far away on a Saturday night. And I dusted off my baking skills (to my family's delight and my waistband's demise), I started knitting and sewing again, and I am sprouting seeds in the kitchen right now. I know that I am doing pretty much the same as others – making sourdough, knitting, gardening. But there is something comforting about these actions, these actions that our grandparents and their grandparents did before them.
January is for thinking about the future. And as I write this, those of us in BC have been pretty much locked down since November 17. I support this – we need to bend the curve until we can all be vaccinated. But I'm really looking forward to having friends (my 'safe six') over in person on the deck and seeing them in real life. I ran into a colleague in person the other day, someone that I hadn't seen face to face in months, and I realized that they were taller and slighter than I remembered. Zoom doesn't translate those things well, when everyone is the same postage stamp size.
What the future will look like, I'm sure I don't know. I have some good guesses, though. The first is that we may change how we celebrate – anyone want to blow out the candles on the cake any time soon? I hope that in the next year that Canadians can move from talking about inequity and privilege to action. If Canada, and Canadians, are to realize their vision for a just and fair society, we must dismantle systems that condone discrimination and uphold systemic racism. Universities have a primary role in developing and promoting programs that challenge the status quo, and in doing so, we can ensure that we invite more people to the table. I know that we at VIU are not immune to these biases, and we will be doing more in the year to come. 
Finally, I hope that the future will bring a recognition that kindness is always the right choice, whether that is for you, your family, or those you serve. We are all in this together, and we are so close to getting through this – vaccinations are on the horizon. I even know people who have had their first shot! But until then, we need to stay safe and vigilant. Let's imagine a time when we will all laugh and sing together again. In the future, when it's safe, let's have a picnic. See you then (and, yes, you will be taller and stronger than you appear on zoom). Thank you for everything that you have done to get us here.
-Deb
What I'm reading
I know that this looks like I am recommending a style guide, but Elements of Indigenous Style is much more than that. The style principles are more than "capitalize this"; or "avoid the use of past tense" – they include a deep understanding of the effects of colonization that is explained extraordinarily well and contextualized with reference to Indigenous realities as perceived by Indigenous Peoples. This is an excellent guide and every time I pick it up, I learn something new.
This is a great read from a great writer. In short, the book is about a nurse who works in DubIin in 1918 in a maternity ward for women with the flu. I won't say much more, although Ms. Donoghue finished the final draft of the book just before the pandemic, making the work more interesting, not less.
Ms. Elliott is Tuscarora, from Six Nations, who documents her experiences being Indigenous in both Canada and the United States. Her story has many parts, from her childhood to her reaction to hearing that Gerald Stanley was acquitted of the murder of Colton Boushie (I vividly remember that day). Perhaps the most compelling narrative is her reflections on being Indigenous – when you are fair skinned; when you are in the Arts; when you are born on the wrong side of a border. This was a bit of a tough read for me, because although her work was personal, many of these experiences resonate. Nonetheless, I highly recommend it.
Playlist
January, as noted in my blog, is a strange month. It is the heart of winter, but many of us have had quite enough of gray days. So instead, I thought I would focus on interesting things in music that happened in January and develop a playlist of associated music (source: http://marqueemag.com/2015/01/music-history-january/).  So here goes*:
January 3:      John Paul Jones of Led Zeppelin is born
                        Hank Williams dies at 29 years old
                        The Beatles make their first appearance on TV on the Jack Paar show
January 6:       Elvis Presley makes his final appearance on the Ed Sullivan Show
January 8:       Elvis Presley is born
January 9:        Jimmy Page is born
January 11:     Johnny Cash's Ring of fire becomes the first country album to hit number 1 on the Pop charts
January 12:      Led Zeppelin's debut album is released in the US
January 15:      The Rolling stones appear on the Ed Sullivan Show
January 16:      Jamaican authorities open fire on a plane carrying Jimmy Buffet and Bono, mistaking them for drug traffickers
January 19:      Janis Joplin is born
January 20:      Meet the Beatles is released
                        Ozzy Osbourne bites the head off a bat
January 27       Michael Jackson suffers burns to his head during the filming of a Pepsi commercial
                        (Sittin' on) The Dock of the Bay is released
January 28      We are the world is recorded
Jan 30              The Beatles perform together for the last time on the roof of Apple records
Jan 31              The Clash begin their first US tour.
*FWIW, these are all songs that are in my personal cloud-based library or that I bought on vinyl back in the day.  What can I say- I have either eclectic tastes or no taste at all .
January Playlist
Led Zeppelin: Black Dog *For Winnie, who runs away whenever she can
Hank Williams: Cold Cold Heart
Elvis: Suspicious Minds * There is a great podcast by Malcolm Gladwell about this song (Revisionist History)
Johnny Cash: Ring of Fire
Rolling Stones: You can't always get what you want *I may have sang this to my daughter when she was a toddler
Beatles : Across the Universe
Janis Joplin: Me and Bobby McGee *I did sing this in my grade 3 choir, what can I say I went to school in the 60's
Ozzy Osbourne: Crazy Train
Otis Redding: The Dock of the Bay
Michael Jackson: Human Nature
Various: We are the World * Not proud of this one
Clash: London Calling
Bonus Track:
Jimmy Buffett: Changes in Latitudes