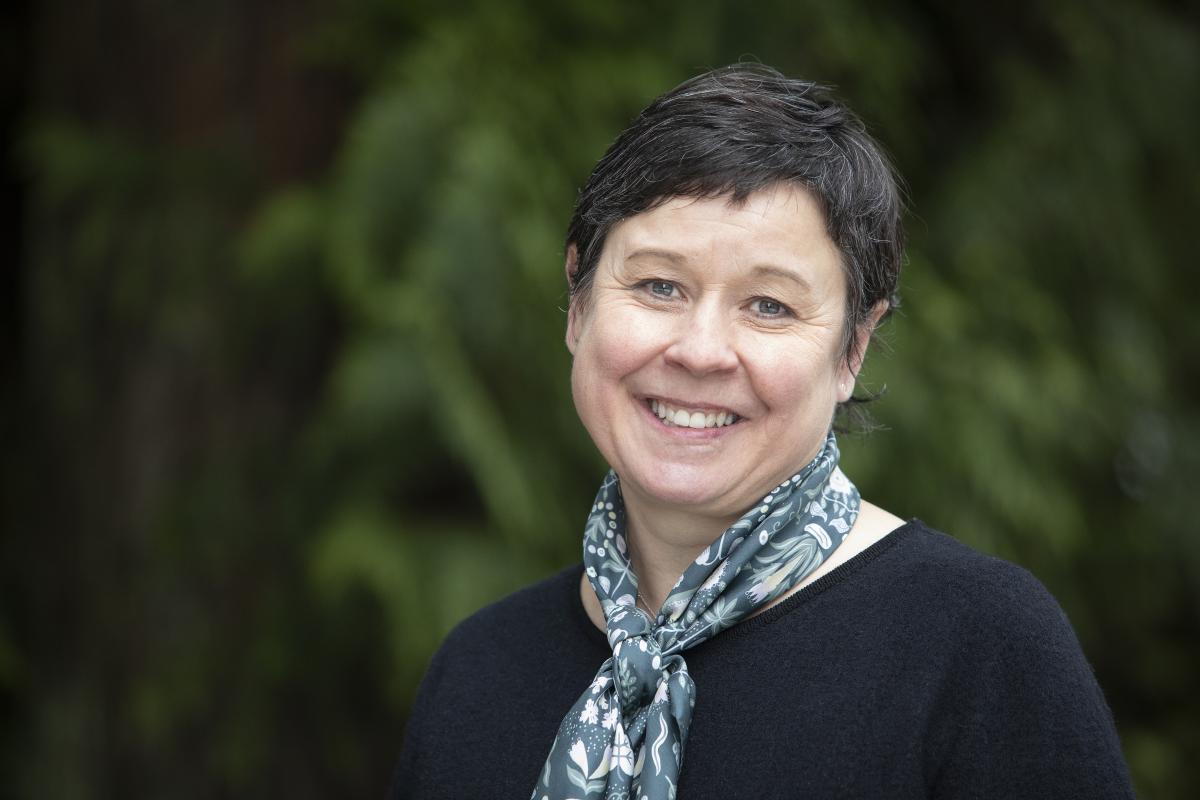 Welcome to 2020! January is always a time for reflection, and given the year, a time to look back on the last decade. So, what's happened during the last decade? Well, for me, the last decade brought a lot of personal and professional change (new jobs, new locations, new friends and family members), making it hard for me to describe the decade in a coherent fashion. Or maybe the description for the last decade was change – making change, living through change and adapting to change. 
I look forward to seeing you on campus over the next term and at convocation at the end of the month. Here is the January edition of Three Things.
Three things
Thing 1
New Year's Day is "the" resolution day, but if you're like me, you haven't made any. Every year, I toy with the classics: more exercise, better nutrition, less time on my devices … but in the end, I didn't make any resolutions again this year. Typically, I don't make resolutions on New Year's Day because it seems like too much pressure for any one day and because I know that by the end of the month, I'll be back to my regular routine.
Instead of resolutions, I prefer to use the day to spend time with friends and family, playing games, doing puzzles, listening to music and eating good food. This year, with renovations going on, we skipped the puzzle and went on a long walk on a gloriously sunny day on the Cable Bay trail. What a great location and what spectacular scenery! One of the nicest things about the trail is that although the parking lot may be full, the trail is long enough that you don't tend to see a lot of people and therefore, you can really enjoy the quiet of the forest and the ocean. Perhaps taking time to be with your friends and family, and going for a long walk followed by a great brunch is actually a better expression of those very typical resolutions that I didn't make.  Now I just have to keep it up all year.
Thing 2
January also finds my office planning for planning as we work to develop a university-wide strategic plan. VIU has plans covering most of our areas of work; this overarching strategy will tie all these pieces together. Good strategic plans articulate institutional priorities, help us to make choices about what we will (and won't) do, and, thus, guide our budget and other key decisions. Good strategic plans not only tell us what will be different about our institution if we are able to achieve our goals, but also contain metrics that let us know how well we are making progress. 
We will begin the conversation this spring, engaging the community, both internal and external, in transparent and consultative ways to think about where we need to go next. I will be establishing a steering committee to guide us along the way, and will be setting up a website and sharing regular updates with you to keep you informed and involved. I will also report to the Senate, the Board and the wider community about our progress in developing the plan, and, once approved by the Board of Governors, on our progress in meeting our goals. 
Thing 3
January finds us all back at it, hard at work and study. It is such a great time of year to work at a university. I look out my window and see friends greeting each other with joy. I myself took a break over the holidays and feel quite refreshed for the new term. I hope you did the same. I know that I tend to think that the spring is just a short sprint away, but winter has just begun and spring is a few winter storms away from today. Taking time for self-care is the key to remaining healthy through what can be long, grey days. So, as we move into the winter term, do remember to schedule time for yourself, whether it is for a massage or for time to engage in a practice that rejuvenates you. It will pay off handsomely.
In my briefcase
*Note: technically, as I am writing this from home, these are on my coffee table, but the idea still holds.
This is what I am reading this month:
Louise Penny: Kingdom of the Blind 
Inspector Gamache is back. So is Three Pines. I really enjoy this Canadian murder mystery series and how it is so different than American-based murder mysteries. It is lovely to read a mystery that features Canadian locales and Canadian weather with a compelling plot (no spoilers, sorry) and a very real, very human protagonist.
Bob Joseph: 21 things you may not know about the Indian Act: Helping Canadians Make Reconciliation with Indigenous Peoples a Reality 
Chief Dr. Robert Joseph of the Gwawaenuk First Nation started speaking about the Indian Act and wound up writing a very useful and insightful book about its effects on Canada and its relations with the Nations that pre-existed this place we now call Canada. He documents the ways in which the Indian Act ignores traditional governance, disenfranchises Indigenous women, and reinforces racist and colonial views about Indigenous peoples. He also charts a path to reconciliation that features self-determination and the repeal of the Indian Act. Altogether a good read for those interested in moving the dial on reconciliation. I highly recommend it. Gilakas'la, Dr. Joseph.
Jessica Marquez: Make and Mend: Sashiko-Inspired Embroidery Projects to Customize and Repair Textiles 
It's January and I have a few days of crafting in front of me. Embroidery is one of my favourite things because it is easy to take places and keeps idle hands and brains busy. 'nuff said.
Podcasts that keep me company
This is what I'm listening to this month:
Slow Burn (Season 3). I recently discovered that Slate magazine produced a third season of Slow Burn. The first and second seasons covered politics (Watergate and the impeachment of Bill Clinton), so I figured that this would be more of the same. Instead I was treated to an in-depth investigation of the murders of Tupac Shakur and the Notorious B.I.G. It was absolutely fascinating to hear about the origins of the rivalry between East-Coast/West-Coast rappers and to learn more about the behind-the-scenes development of the genre. Joel Anderson is the host for this season and not only does he do a great job of telling the story, but he also has a killer Spotify list to accompany the podcast.
Radiolab. From WNYC, Jad Abumrad and Robert Krulwich present a weekly roundup of stories that are always interesting. I particularly liked the podcast about the right to be forgotten in a digital age and the ones about Dolly Parton, an absolutely fascinating venture into the Dollyverse. It sounds like the folks on the show are always having a good time with each other, even when presenting material that is difficult. Robert is retiring from the show, so who knows where it will go next -I'm busy devouring old shows at present.
Things You Missed in History Class. Tracy V. Wilson and Holly Frey present a roundup of things that I did indeed miss in history class, and you probably did too. The story of Alice Roosevelt is absolutely fascinating, as was the history of barbecue. I'm saving the Krampus episode for a day when I'm in the mood for drama. Regardless of the topic, this podcast is on my family's phones for long drives and short walks.
January's playlist
The Resolution Mix. Here are some songs to get you moving and help you cool down.
Uptown Funk: Mark Ronson feat. Bruno Mars
Moves Like Jagger: Maroon 5
Starboy: The Weeknd
I got a feeling: The Black Eyed Peas
Crazy in Love: Beyonce feat. Jay-Z
A Little Respect: Erasure
Come Along: Cosmo Sheldrake
Heaven: Avicii 
1950: King Princess
This Life: Vampire Weekend 
Bonus Track: Yoshimi Battles the Pink Robots: The Flaming Lips