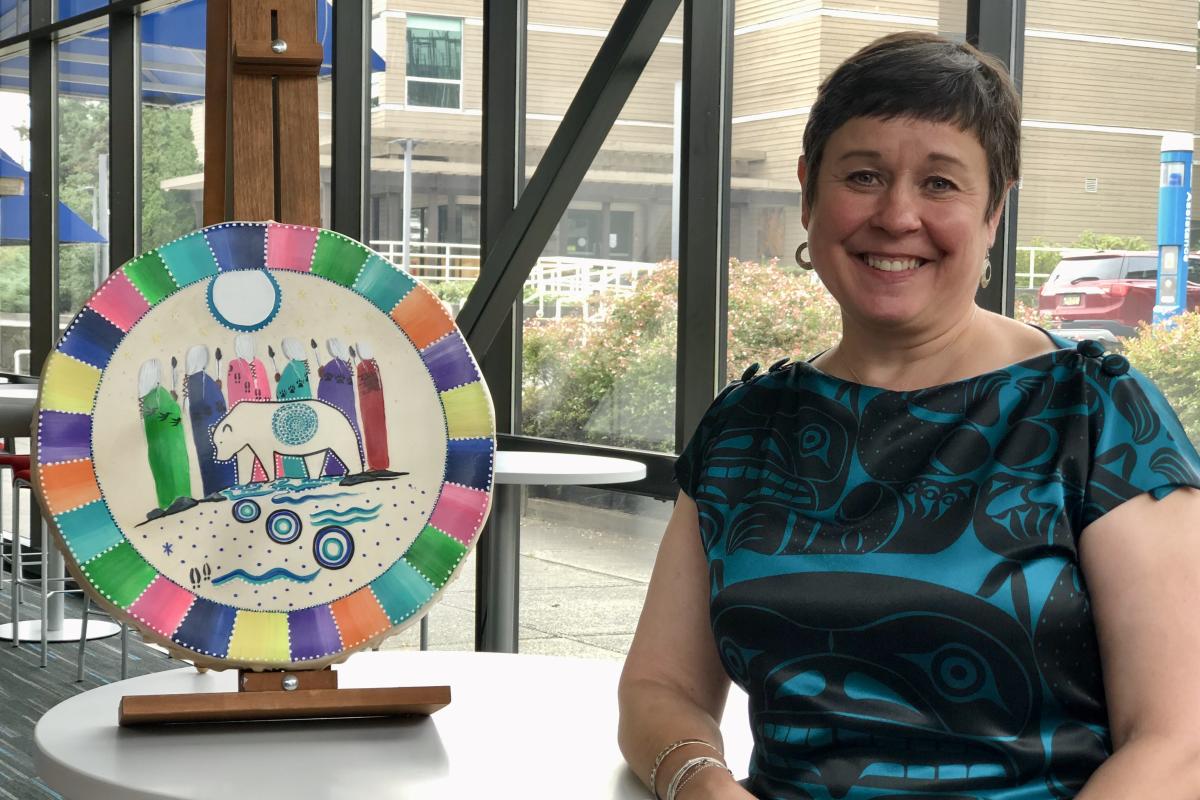 Welcome to March! March is a time of change and transition. The vernal equinox is on Saturday, March 20, which is officially the start of spring. The days are not only getting longer, they are also getting milder and warmer. The deer are happily eating my tulips, some of the shrubs on my walk are starting to bud and the birds are singing their little hearts out. I live in a rural area of Nanaimo, and I look forward to watching the wildflowers start to sprout soon. I believe that each place I have lived does a specific season best, and in my opinion Vancouver Island and the West Coast do spring best.
Thing 1
Monday, March 8 is International Women's Day*. Given the changes for women and girls that have ebbed and flowed, moved forward and then been reversed over the last 100 years, the transition that is at the essence of March feels appropriate. Nothing permanent, etched in concrete, but movement just the same. To illustrate this, I googled "women's rights over the last century." If you do that, you will see many amazing accomplishments by many amazing women. Two stories I found were about Jeanne Mance, who founded the first hospital in Canada in Montreal in 1645; and Mary Ann Shadd Cary, who in 1853 was the first Black newspaper editor in North America, editing The Provincial Freeman in Toronto.
But it also remains true that until 1929, women in Canada were not considered to be persons. Imagine that. Prior to 1929, if you were a woman of certain privilege, you could become a physician (1867, Dr, Emily Stowe); you could get a PhD (Dr. Emma Baker, 1903); you could practice law (1897, Clara Brett Martin); you could even vote in some provinces (1916, Manitoba) or be elected as an MP (Agnes Macphail, 1921), but you weren't a person. And yes, the word "person" has a legalistic meaning in this context, but I challenge you to imagine in 2021, telling your daughter, your sister, your mother or even your spouse that "technically" they aren't a person.
Imagine now, that you are a less privileged woman. Imagine that you are an Indigenous woman, a trans woman, a woman of colour, or a woman trying to make it all work for her family – who has a full-time job, a sick kid and a parent who is aging. Just trying to make it work. Women do a lot of work in this country. Much of it is unrecognized by those outside of their family. I could go on, but I hope all of you take time this month to recall and reflect on what has gone before, what work needs guarding so we don't slip backwards, and where we still need to push so that we can all move forward. As has been said by so many, more eloquently than me, women's rights are human rights.
*a note on the photo chosen for this blog post: this photo was taken on the day I received the Indigenous Women in Leadership Award last fall.
Thing 2
On March 12, we will recognize the anniversary of the pivot that was the result of the pandemic. It is a bittersweet anniversary, and the past year has felt both fast and slow, with time creeping by for some things and speeding past for others. As I have found with other challenges, I can reflect on what to be grateful for and try to make sense of the things that have been lost. Of the things I am grateful for, I am particularly grateful for a year spent at home, especially a year of dinners with my family. We are in good health, and our house is safe and secure. Of the things that have been lost, like time spent with friends, I have learned to do things differently, by using technology to connect and try to make up for the times that we can't be physically together. Although it definitely isn't the same, it beats the alternative.
I know that we are all tired and that this has been a long year. We're in the hardest phase of a marathon, but there are many reasons to be hopeful.  March is one of my favourite months, usually because of the change in the weather and the coming of spring. But this March, we can look forward to vaccinations in the spring and summer. And with careful planning and by following the advice of the Public Health Officer, we are planning for a safe resumption of on-campus instruction this fall. And so, we will be able to see each other again and regain some of what has been lost. Between then and now, a million questions need to be answered, but discussion and planning are well underway. More to come on this topic in the weeks ahead.
Thing Three
Beware of email spam coming from "me." I won't ask you to buy me gift cards. No matter how real the email might look. No matter how it might sound like me. It's a scam to try and get you to give your money away to someone who is not me. That's it.
What I'm reading 
This was a big month for books I want to read. I've started a couple but haven't finished anything that I want to write about since my last blog. On my list, and hopefully for review in upcoming blogs:
Playlist for the middle of a marathon (or a pandemic)
Here are 14 songs that make me think of what you have to do for the next half of our sprinting marathon.
Iggy Pop: Lust for life
Chumbawumba: Tubthumping
Vampire Weekend: A-Punk
Matthew Wilder: Break my stride
Take That: Out of our heads
New Order: Blue Monday
Walk the Moon: Shut up and dance
Talking Heads: Road to nowhere
The Verve: Bitter sweet symphony
Dave Matthews Band: Warehouse
Bruce Springsteen: Born to run
Daft Punk (feat Pharrel Williams): Get lucky
Bonus tracks
Gloria Gaynor: I will survive
The Rapture: How deep is your love?