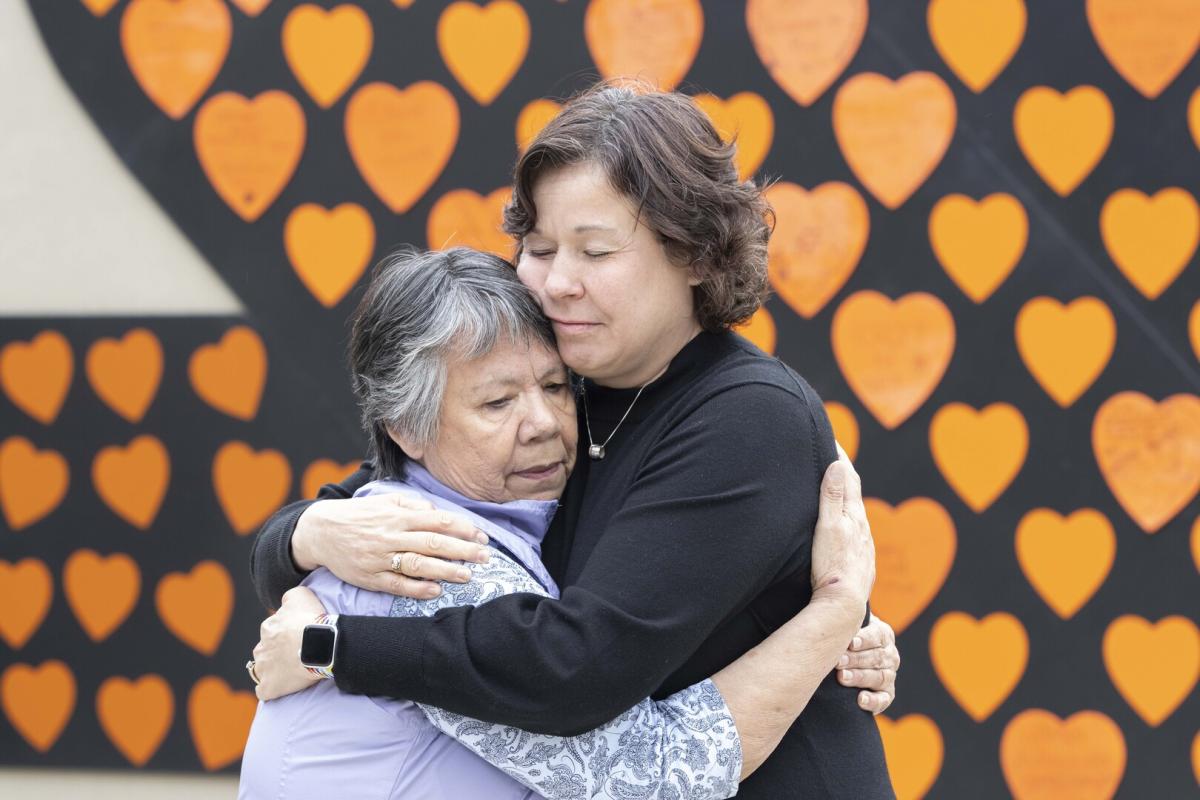 Dear VIU community, 
This week, we mark the second National Day for Truth and Reconciliation alongside Orange Shirt Day. I wanted to share that my thoughts continue to be with the James Cree Nation in Saskatchewan. The Nation continues to suffer from the immense and tragic loss of 11 community members: Thomas Burns, Carol Burns, Gregory Burns, Lydia Gloria Burns, Bonnie Goodvoice-Burns, Lana Head, Christian Head, Robert Sanderson, Wesley Petterson and Earl Burns Sr. Eighteen more Nation members are still recovering from injuries, and the entire community is in mourning. This horrific act of violence is incomprehensible to process on its own. Yet, for James Cree Nation members, it is yet another act of violence that adds to intergenerational trauma inflicted on their community by colonialism and its legacy. 
I want to encourage everyone on campus to wear orange this week to demonstrate allyship with residential school survivors and to invite conversations about truth and reconciliation. Wearing orange this week honours those who survived, remembers those who did not make it home, and recognizes that the legacy of residential schools continues to claim victims. Through conversation and action, we have an opportunity to help advance reconciliation and help with healing.  Wearing orange shirts throughout the year is another way to honour and support the survivors of residential schools and their families. Let's be brave and have discussions that acknowledge the brutal realities of residential schools and their legacy. The trauma and suffering from residential schools are around us daily and are a continuous reality for families and communities.
As we work towards reconciliation, our words and actions matter. VIU has been working with the Tla'amin Nation in several ways. Last week, this partnership culminated in our campus in ɬaʔamɩn ʔəms gijɛ being formally gifted the name, tiwšɛmawtxw. This gift acknowledges our place in the community and, most importantly, allows us to welcome everyone better. This name was given to us in the spirit of decolonization and reconciliation and explicitly acknowledges that learning and teaching have been taking place in ʔamɩn ʔəms gijɛ for thousands of years.
At the Tla'amin Nation's request, I encourage all community members to do the work of learning the meaning of the ʔayʔaǰuθəm name, tiwšɛmawtxw, along with how to pronounce it. Names are significant; by respecting them, we honour them. Doing so advances our university's work towards reconciliation. Be brave and try—as I learned at Tla'amin last week, changing the shape of your mouth to speak ʔayʔaǰuθəm words is, in itself, an act of decolonization.
As we approach September 30, let's continue the conversations about truth, reconciliation, and decolonization. I hope you can come together at events at our campuses this week and at events held by Nations wherever you live. When we participate in these events, we show our support, our desire to understand, and our commitment to bearing witness to the truth.
Sincerely, 
Dr. Deborah Saucier
President and Vice-Chancellor