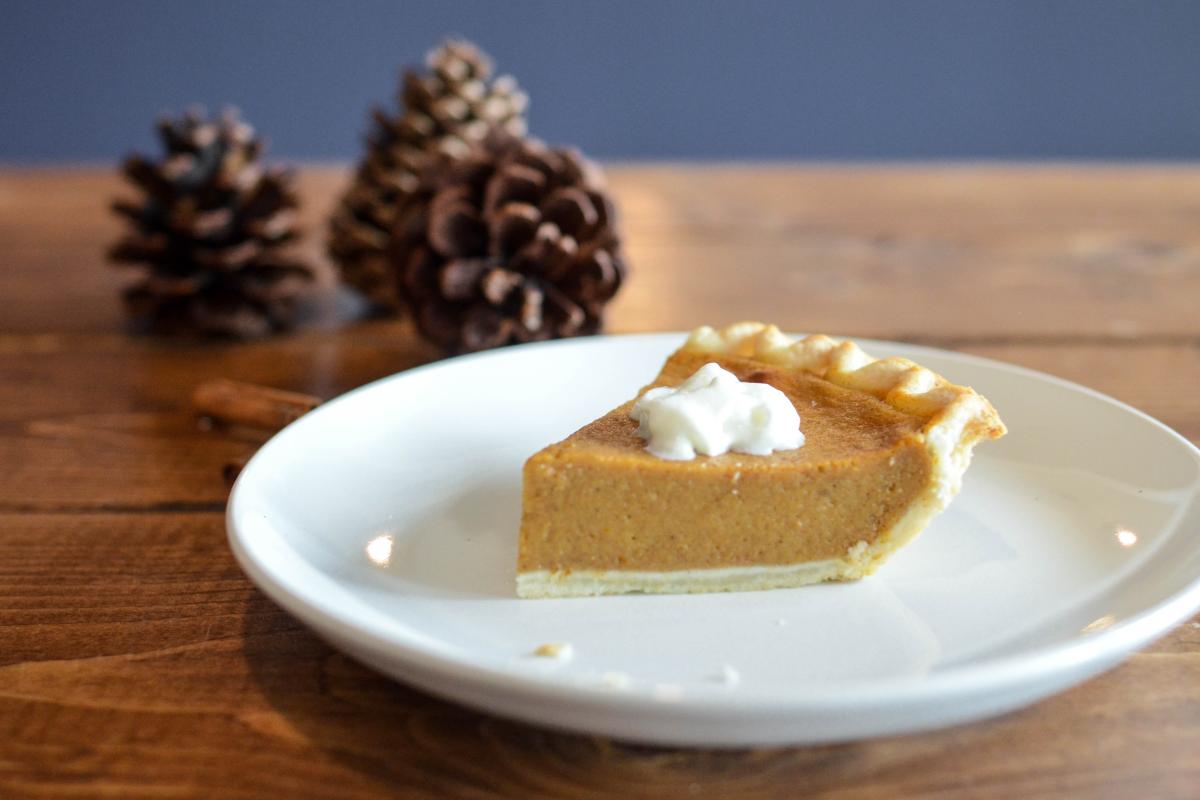 Pumpkin spice season is in full gear. The sun is coming up noticeably later, and the colour of the light has changed. And the semester is well underway. September flew by in the blink of an eye. Watching busy faculty move around the campus, students studying in the library, lines for lunch at the cafeteria—it all feels so typical for one of the "ber months" despite the apparent changes. And so, despite an undercurrent of waiting for the other shoe to drop, it is hard on a sunny Friday to feel anything but gratitude.
Gratitude is a choice. The President's Office and the Senior Management Team have days full of emergencies, urgent decisions, and ubiquitous complaints about anything and everything. They rarely get to experience the student who just mastered a challenging concept or celebrate with a colleague who received funding for a project. It would be easy to focus on the negative in this high-pressure environment, yet they remain some of the smartest, funniest, most dedicated, hard-working, and positive people I know. I am grateful for them.
The same is true of the rest of you. Given the challenges we have faced over the last 19 months, anyone could be forgiven for becoming pessimistic or cynical. It's been a tough pandemic. And yet, I see people smiling, laughing, and, yes, crying, but more importantly, I see people helping each other. Our community is strong and resilient, kind and dedicated, intelligent, funny, and hard-working. I am grateful to you.
Thanksgiving is this weekend, and it is, at its essence, an opportunity to choose gratitude. Inevitably, I will spend some of the weekend cleaning my house to make it presentable for Thanksgiving dinner. And I won't lie to you; I find it hard to feel grateful while cleaning toilets or cleaning the chicken coop. However, I am grateful to have such a beautiful home and for my (formerly) beautiful chickens who are moulting and now look, well, naked.
I am looking forward to spending the weekend in the garden and to connecting with friends and family. I am looking forward to turkey and pie and puzzles and laughter around the fire.
I wish you happiness this weekend. 
With gratitude,
Deb
What I'm reading.
Both Martha Piper and Indira Samarasekera were the first (and only) female presidents of UBC and the University of Alberta. I've only just started to read this book, but so far, it is a very frank accounting of challenges they faced, along with clear assessments of the need for women to take on leadership roles. I look forward to hearing the two of them speak later this fall.
One of my favourite authors, this book is about relationships and the consequence of decisions.  The book's premise is a ring that can change three things about your partner and the effects of such changes. I might just re-read it again this weekend.
My Pumpkin Pie Recipe
When I was a child, pumpkin pie was the dessert that brought dread. However, it is my daughter's favourite, so I will be making this pie this weekend.
Pastry: This is my grandmother's recipe.
4 c flour
2 tsp salt
2 1/3 c butter
Instructions:
From my grandmother: Put the salt and flour in a bowl and hand blend the butter into the flour mixture until it is just right. Then take a teacup and put cold water and ice cubes in it.  Add enough water and mix with a fork until the dough holds together. Fill and bake.
What I do: Put the flour and salt in the food processor, and cut the butter into 1-inch cubes.  Keep the butter cold, add it a cube at a time, and whizz it in the food processor until the mixture resembles breadcrumbs. Take some ice water and a tablespoon at a time, add it to the mixture in the food processor until it starts to hold together. Take it out of the food processor and make it into a circle of dough. Wrap the circle in plastic wrap, put it in the fridge for an hour, and then roll it out to fit your pie plate (I use a 10-inch pie plate). I also blind bake the shell for about 20 minutes at 350F before filling it.
Filling: This is from a Martha Stewart magazine from the '90s.
1 cup of sugar
½ tsp salt
1 ½ tsp cinnamon
½ tsp ground ginger
½ tsp ground cloves
1 ½ c canned pumpkin
2 c whipping cream
2 eggs
Instructions: Mix together and pour into the blind-baked shell. Bake for 10 minutes at 425 F, then reduce the temp to 300F. It should take another 45 minutes until the filling is firm. Let cool and serve with more whipping cream.
Calories: 0.
Pumpkin Spiced Playlist
Yellow by Coldplay
September by Earth, Wind & Fire
Landslide by Fleetwood Mac
Do the Mashed Potato by James Brown
Thankful by Kelly Clarkson
Harvest Moon by Neil Young
What a Wonderful World by Louis Armstrong
We Are Family by Sister Sledge
Thanksgiving Song by Mary Chapin Carpenter
Sweet Potato Pie by Ray Charles