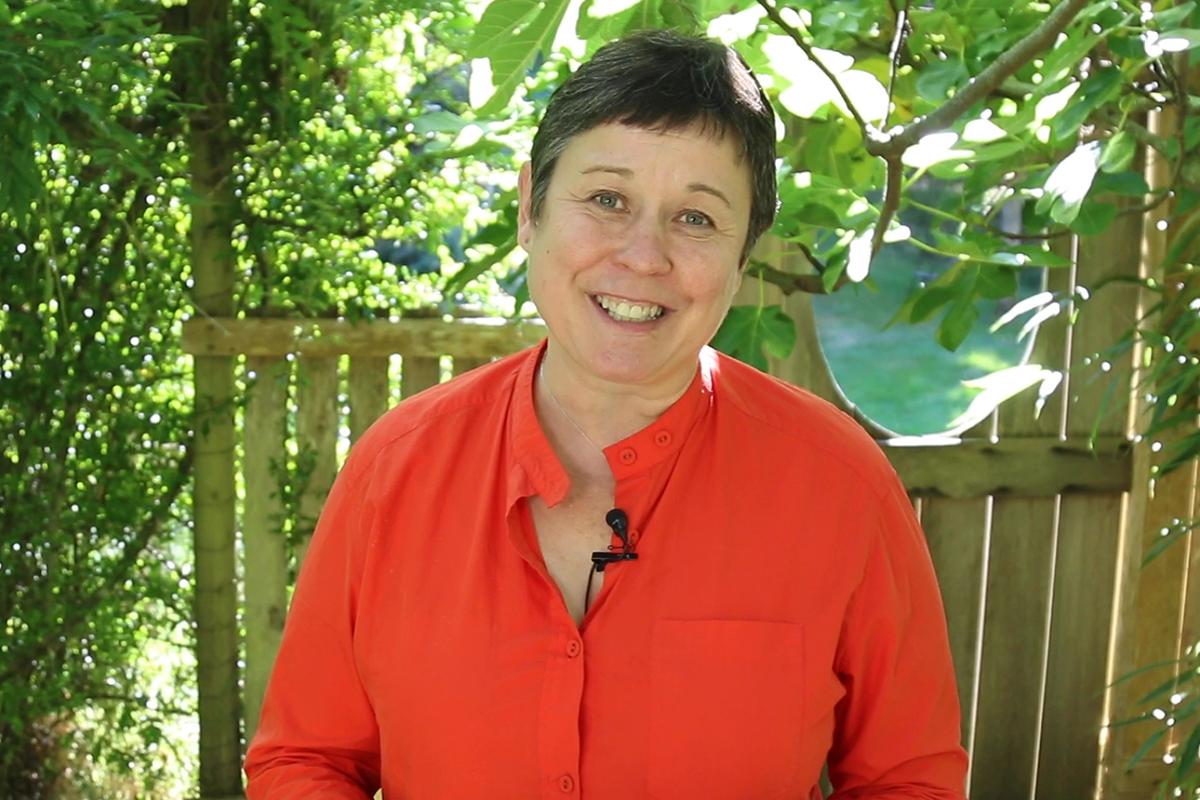 My apologies for not blogging over the past few months, but the events since March have made time for reflection and writing scarce. Further, "Zoom Fatigue" sapped most of my creative juices. The best I could do over the summer was go back to first principles, which for me is collaboration and music, which is why, with the Communications and Public Engagement team, we did manage to put out some summer tunes.
So here we are – my first blog of my second year at VIU. 
The end of summer has come roaring at us faster than I would have guessed. September is a very different month than August. We have been blessed with a lovely start to the school year, making up for a bit of the cooler-than-usual weather of much of the summer. Not that I minded – my trees and garden were grateful for the cooler and wetter weather, and my fruit trees are bursting with deliciousness. But we can't escape it. September smells different; the light is different. Something is changing in the wind. The air is crisper, the light has a hint of freshness that August didn't have. 
And despite everything that has changed since March, some things that September brings are not so different. September marks the start of term, the start of the great zucchini give-away (has anyone else found a giant basket of produce on their porch that arrived sometime in the dead of night?), and the exciting times that coincide with people returning from their summer and seeing each other (this year more often than not virtually) after a well-deserved break.
And of the things that are different? Well, statistics say we've spent our time biking and hiking more, paddle boarding more, camping more, cooking at home more, and hanging out with friends in our yards. Which, IMHO, is a good thing. 
Some things are noticeably different this fall. Back-to-school shopping involves masks and hand sanitizer (does anyone else critique hand sanitizer on a scale of "smells like bad tequila" to "amazing, it evaporates cleanly, without residue"?). I now look for the designated walking lanes in stores and stand fairly cheerfully on the specified dots in line. And of course, for most of us, there are the differences in how we offer our classes and how we work. As we physically distance, wash our hands and use masks, we also experience fear for our families and our communities. We grieve the loss of so many "ordinary" things, like hugging our friends, chatting with the person in line in front of you at the store or simply going to a concert in the park.
But this is far from the first time that we have faced these kinds of events. In my lifetime, I can clearly remember how scared I was on Sept. 11, 2001. And COVID-19 isn't even the first scary, uncurable and deadly virus in my lifetime. Other examples include those from my mother's family. My great-grandfather (b. 1881, d. 1934) emigrated from Bournemouth, England, in the late 1800s or early 1900s. He did so because he was an orphan. He brought very few possessions to Canada, but he did bring a diary with him (see the slideshow below if you want to view his diary), that was written either by his grandmother or his aunt. The diary documents the deaths of both his mother (diphtheria; 1884) and his father (tuberculosis; 1883). I know I am touched by the diary and amazed by the ways in which some things have changed – diphtheria is now something that we routinely vaccinate for; whereas others, like tuberculosis, remain difficult to treat effectively. I am sure that many of your families have similar stories of hardship and loss. 
In telling these stories, it is easy to focus on the hardship and miss the recovery. Think back if you can on times when people were afraid and then we changed our behaviour. I don't think twice about flying with tiny bottles of shampoo, or about taking off my shoes or being scanned at the airport. Nor is HIV the death sentence it once was (at least in Canada) due to great strides made in treatment and prevention.  The same will be true again. Change is hard and scary. But change also brings opportunity.
What good will come from this change? What new opportunities will present themselves? How will we change our behaviour to ensure a more just and equitable Canada for all?
I end with the way I started.  September isn't August, there is change in the air. September, for those of us who work in education, is the month of promise and hope. And as we change and engage with each other in our fall term, know that one thing hasn't changed – our commitment to our learners and to each other. It is part of who we are, we are a community that takes care of each other and puts our learners at the heart of what we do.
I know how hard everyone has worked this summer to make the fall special (thank you again). To our students: this is what we are made of. And this is what you can expect from your time at VIU – an amazing community who will welcome you and support you.
I wish you well this term, and I urge you to look for chances to connect with each other, have fun safely and be kind to each other. Until then, rest, recharge, be in nature and stay full of gratitude.
What I'm watching
Because COVID has had a marked effect on my reading time and binge-watching serials instead of CNN is good for everyone's mental health. These are my guilty pleasures of a summer spent mostly at the office. I promise I'll read more this fall. Until then I give you:
Good Omens
Because I like Neil Gaiman, Terry Pratchett, and angels and demons, who are a bit goofy. This is the story of what happens when an angel and a demon make friends to avert the apocalypse. BWSS: 1 **see below for the binge watch scoring system**
The Great Canadian Baking Show
The pathos in watching baking shows is palpable – will the pavlova be done in time? Who knew that one weird contestant was actually a master chocolatier? BWSS: 5
Umbrella Academy
OK. For those of you who watched Season 1 and didn't get it, Season 2 explains everything. And then doesn't. BWSS: 1
**Binge watch scoring system (BWSS)**
1: put everything on hold, you are going to have to stay up late to watch what happens next
3: you can watch one episode and put it down until tomorrow
5: great for watching while you are doing something else
Playlist for September
Pop songs that make it still feel like summer.
Jawsh 685 x Jason Derulo: Savage love
Frank Walker: Heartbreak Back
Lady Gaga & Ariana Grande: Rain on Me
Kane Brown, Swae Lee, Khalid: Be like that
Beyonce: Irreplaceable
Dua Lipa: Don't start now
Gabby Barrett (feat. Charlie Puth): I hope
Doja Cat: Like that
CARYS: No more
Post Malone: Circles
Deb's great-grandfather's diary entries