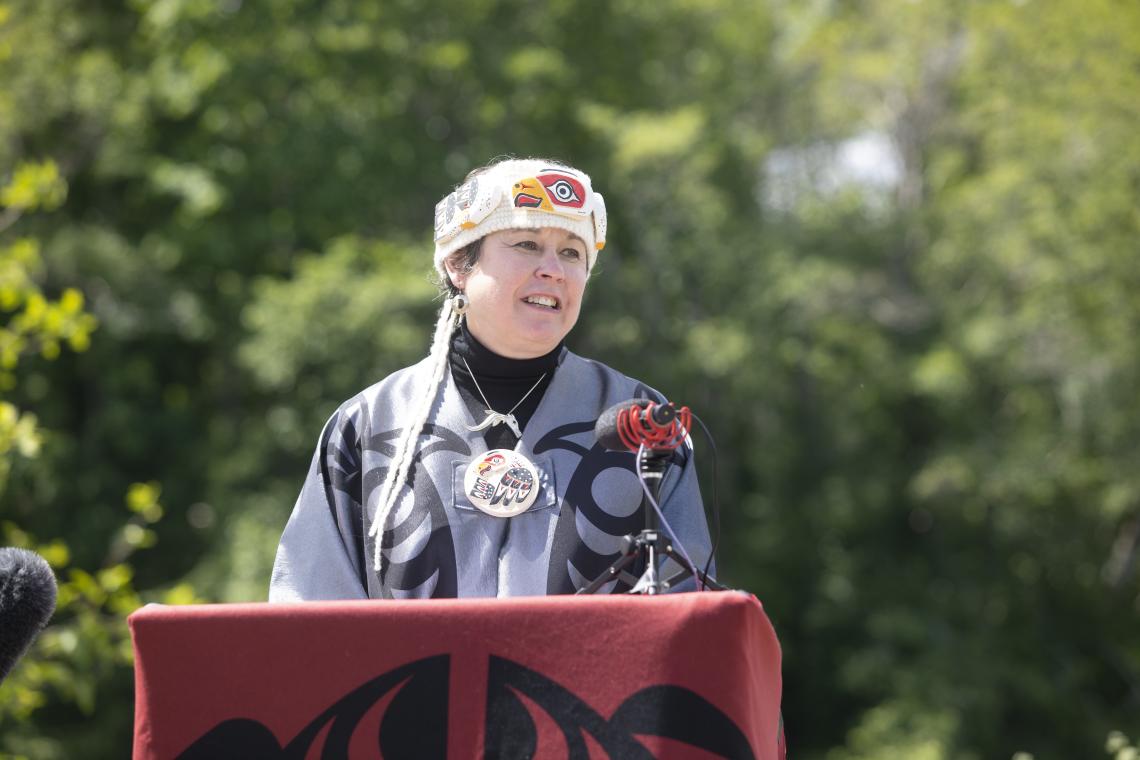 Welcome
'Uy' skweyul (Good Day)
Welcome to Vancouver Island University! I gratefully acknowledge the Snuneymuxw, Quw'utsun, Tla'amin, Snaw'naw'as and Qualicum peoples on whose traditional lands we teach, learn, research, live and share knowledge.
I am humbled and excited by the opportunity to help lead VIU on the next stage of its journey. I'm inspired by the innovative ways this institution engages with learners and communities, and works to create opportunities for those who might not otherwise have access to post-secondary education. I'm excited to continue with this important work – and build on it.
At VIU, students have access to a high-quality education that features small class sizes, individualized supports and an emphasis on community-based and hands-on learning opportunities. Education is a truly transformative experience, and the best part of my job is watching students use their newfound knowledge to make a difference in the world.
We are proud to host the second-largest percentage of Indigenous learners of any post-secondary institution across BC. We also host a large number of international students from more than 90 countries, ensuring we provide a truly global community.
VIU is a place where all are welcome and all belong, and that sense of community extends to the President's Office. If you see me on campus, please come and say hello. I look forward to hearing all of your stories, learning more about what you think makes this place special, and how we can better support you.
Hy'chqa Si'em / Thank you very much,
Deborah Saucier
President and Vice-Chancellor
Vancouver Island University
Dr. Deb Saucier
Vancouver Island University's new President Dr. Deb Saucier says her first hello to the community.
 Follow my Spotify account to see what I'm listening to!
Three Things
Today we have learned of the passing of Her Majesty Queen Elizabeth II. Our thoughts go out to her family and those who loved her.

Read More